Posted by Brianna Maguire on Nov 13th 2020
Keep your furniture clean and dry with underpads. Also called chux, these are large pads placed on top of any surface to protect it from moisture. Great for beds, couches, floors, or anything else, these are a caregiver favorite that saves you from extra laundry.
---
Underpads are large rectangular pads with an absorbent core and a waterproof backing. They're designed to protect surfaces from incontinence and are ideal for car seats, beds, chairs, even church pews - anything you want to protect.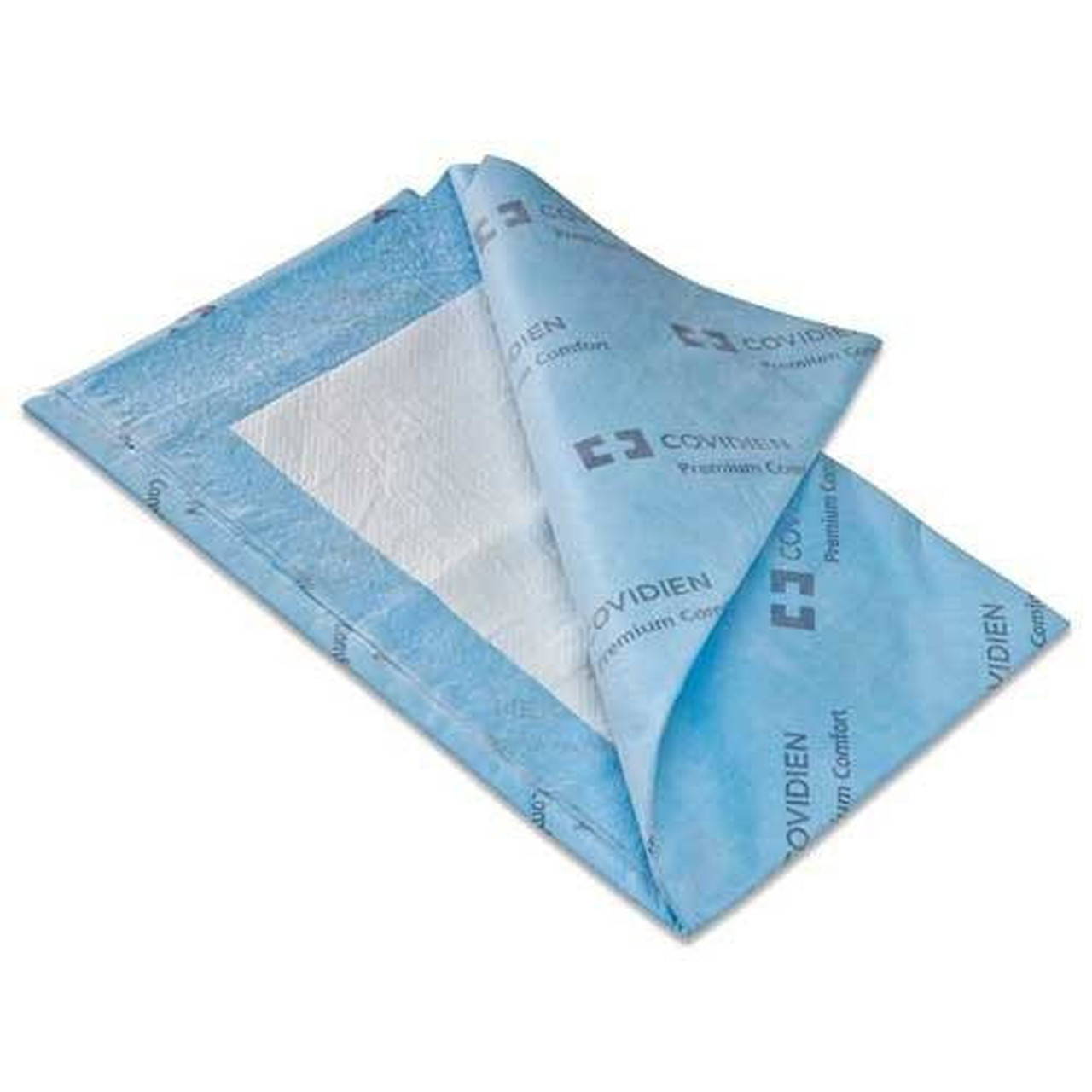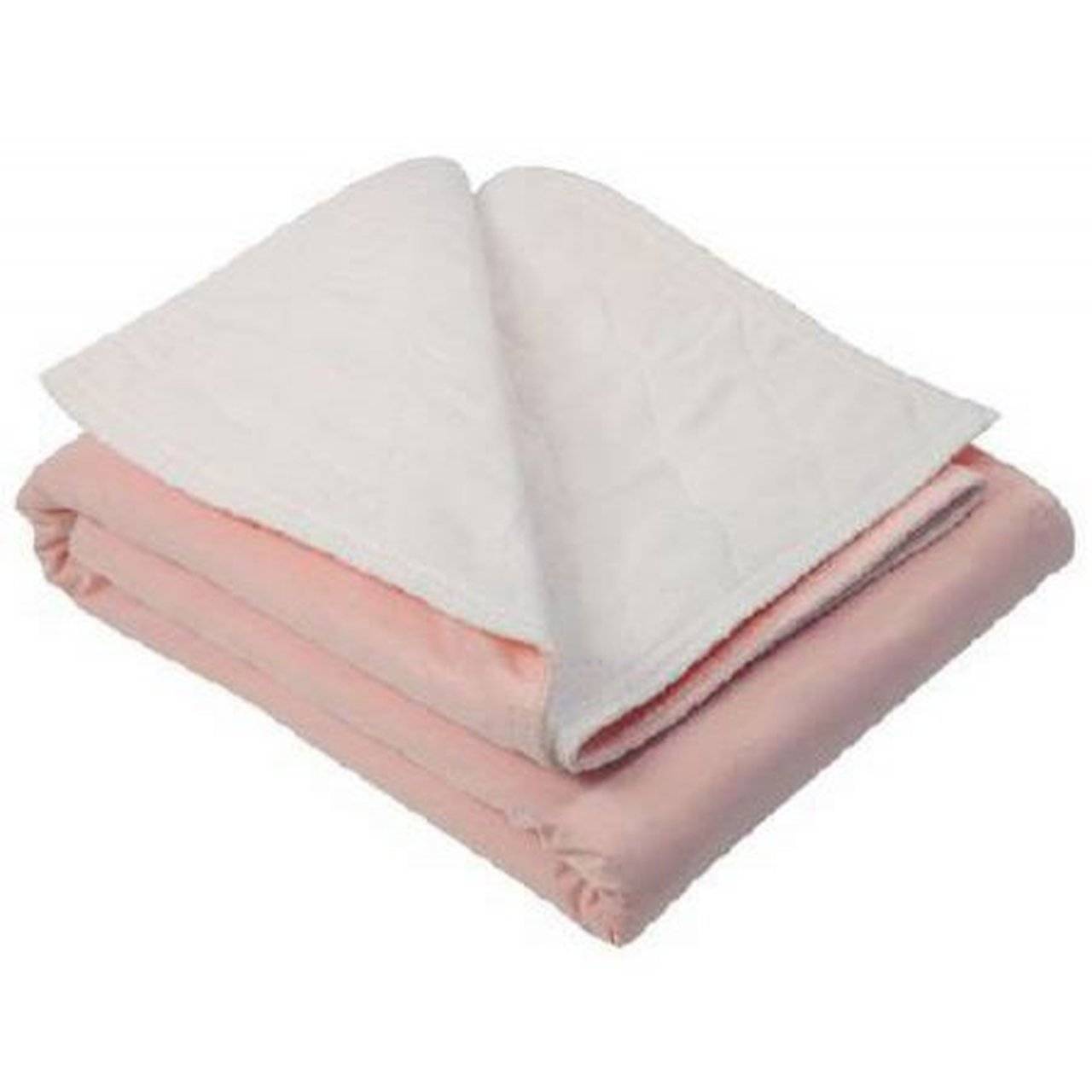 ---
Who should use underpads?
These are ideal for those who:
Need to protect furniture from incontinence

Are changing feeding tubes

Are tending to ostomy pouches and bags

Are caring for wounds

Need assistance repositioning their loved ones
---
These may not be a good fit for:
Those looking for overall incontinence protection - these are a great supplemental product but consider also using

pads

,

pull-ups

, or

tab-style diapers
---
Place bed pads on whatever it is you'd like to protect. Once moisture hits the top sheet, it's locked away in the absorbent core. A waterproof backing prevents any wetness from seeping through. They're great any time you need protection from moisture - whether you're changing a loved one, tending to wounds, or anything else.
Underpads can even be used to reposition loved ones of up to 400 pounds. This is especially important for bed-ridden loved ones that should be moved at least once every three hours to avoid pressure sores.
---
Some are compatible with low air-loss beds!
Cloth-backing or fabric backing are less likely to move around, and tend to be more comfortable.
Plastic-like backing ("poly-backing") tend to be more affordable, but some are prone to moving (unless they have adhesive strips)
Some have adhesive strips on the backside that are fastened to the surface they're protecting (the couch, bed, etc.) to prevent movement
Ability to reposition loved ones

Our sturdier pads can be used to help reposition loved ones - each product has a specific weight limit that it can support.
Some have "comfortable top sheets" or "soft top sheets." These are ideal for those who will be sitting or laying on the underpad for long periods of time.
There are many different underpad sizes, ranging from 17 x 24 all the way to 36 x 77 - the size of a twin bed! To decide what size you need, think about both the size of the person using the pad and the size of the surface you're protecting.
Polymer cores will soak up moisture and turn it into a gel, keeping the top sheet dry and comfortable. You will find polymer cores in disposable underpads.
"Quilting," "rayon interior"

or "

poly/rayon soaker" are common in reusable underpads, which

rely on fabric-like interiors that are less absorbent than traditional disposable alternatives These are great for capturing liquid before it gets to your furniture, but the top sheet will not feel as dry as a polymer core underpad.
---
What are the different kinds of underpads?

Disposable Underpads

Super absorbent, comfortable, and convenient, these underpads are packed with polymers (tiny absorbent beads) that soak up moisture and turn it into gel, so the top sheet stays soft and dry. These are best for people that want to keep their loved one's skin dry. They're single-use, so you never have to worry about extra laundry.

Reusable Underpads

An economical and environmentally friendly alternative, washable bed pads have a waterproof-backing that keeps any surface completely dry. These are best for people who don't want to keep buying underpads and don't mind extra laundry.
---
Decide which features are the most important to you. Worried about the pad slipping? Look for an adhesive backing. Need extra absorbency? Make sure you look for a pad with polymers.
Determine whether you'd like a disposable or reusable underpad.
Figure out which size underpad you need. Think about both:

The size of the person you're caring for

The size of the surface you're covering

Need more help? Call us at 855-855-1666 and our friendly, expert Care Team can answer all your questions.
---
Carewell's recommendations
If you're looking for a disposable underpad, we recommend:
One of the only truly absorbent underpads out there, this disposable underpad wicks moisture away as soon as it happens, leaving the topsheet dry and soft against delicate skin. Great for incontinence protection or repositioning loved ones, these underpads are even low-airflow mattress compatible.
---
Absorbent and sturdy, hospitals and care facilities love these underpads. They're great for repositioning loved ones, protecting from heavy incontinence, and cutting out extra laundry - so you can focus on spending time with your loved ones.
---
If you're looking for reusable underpads, we recommend:
This reusable underpad has a waterproof backing sure to keep your sheets and furniture dry! They even come in a size 36 x 72 - the size of an entire twin-sized bed!
---
Do not cut your underpads into smaller sizes!

This will release the absorbent materials in the core, making the underpad less absorbent.

Do not fold underpads.

Underpads have one absorbent side, and one waterproof side. If you fold them, the top sheet can't absorb moisture and the bottom can't stop moisture from leaking through.